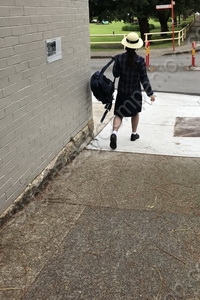 — Profile
This sugar baby is 19 years old, 1.72m, 61kg, a student in Sydney Australia.
She is beautiful and cute.
This is one of our most beautiful ladies.
She is available in Australia and worldwide (during school holiday).
Other Language: Chinese.
— Resume
I just arrived in Australia this year and currently study in high school in Sydney, preparing to take hsc next year. I'm hoping to find a Sugar Daddy here to help me pay for next year's college tuition and take care of me as a long term care. 
— Fees
This lady has 4 types of service fee (2 Test Dating, 2 Sugar Daddy – Sugar Baby Packages) –
>> Test Dating
> Half-day Dating
You can meet with this lady for half day in her city.
Daytime (before 10pm) 6 Hours: A$/€/$ 1,200
Overnight 10 Hours: A$/€/$ 1,600
> Full-day Dating
You can keep meeting with this lady for whole day (24 hours/day).
1 Day: A$/€/$ 1,920
Add. Day: A$/€/$ 1,600 (1 day free after 6 days)
>> Sugar Daddy – Sugar Baby Package
> Sponsorship Package
You and this lady live separately, but meet 1 time per week in her city.
Month: A$/€/$ 5,920 (full day x 4), A$/€/$ 5,280 (half day (overnight) x 4), A$/€/$ 4,480 (half day (daytime) x 4)
> Tuition & Meeting Package
You make an upfront payment of one semester's tuition for the lady and provide her pocket money. The lady will meet you 1 time (daytime 6 hours) per week / 4 times per month.
3 Months: A$/€/$ 8,800 (tuition) + A$/€/$ 1,280/month (pocket money)
— Status
>> Availability: Yes
>> Ever met any clients: Yes
>> Been booked: No