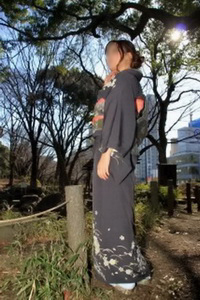 – Profile
This sugar baby is 28 years old, 1.58m, 46kg, a Japanese office lady in Tokyo Japan.
She is beautiful and elegant.
This is one of our most beautiful ladies.
This sugar baby is available worldwide.
Other Language: Japanese.
– Comment from Club
This lady is very attractive. She is suitable for the sugar daddies who likes pretty girls.
– Sugar Baby Fees
This Sugar Baby has 4 types of service fee (2 Test Dating, 2 Sugar Daddy – Sugar Baby Packages) –
>> Test Dating
> Half-day Dating
You meet with her for half day in her city.
Daytime (before 10pm) 8 Hours: A$/€/$ 1,800
Overnight 11 Hours: A$/€/$ 1,800
> Full-day Dating
You keep meeting with her for whole day (24 hours/day).
1 Day: A$/€/$ 2,240
2 Days: A$/€/$ 3,680
Add. Day: A$/€/$ 960
>> Sugar Daddy – Sugar Baby Package
> Sponsorship Package
You and her live separately, but meet once a week in her city.
Month: A$/€/$ 3,500
> Fostering Package
You live together with her like a couple, or travel together for holidays.
Week: A$/€/$ 7,600
Month: A$/€/$ 20,000