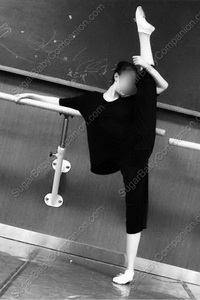 – Profile
This sugar baby is 21 years old, 1.70m, 55kg, a Chinese student in Brisbane / Gold Coast Australia.
She is quite pretty and attractive.
This sugar baby is available worldwide.
Other Language: Chinese.
– Resume
About myself – I come from the south of China,  My hometown is a small south city with beautiful scenery and pleasant climate. I was born in 1999, I am a currently finance undergraduate student. Because finance continues to change the world, I yearn for the financial industry. Since I was a child, learning national dance has a certain impact on my personality. I am lively, outgoing. The daily life  is prefer stay at home , my hobbies are movie, fit, dance, reading… I'm still in school, but I have to bear all my own living expenses,there are some difficulties to me, so sometimes I always be anxious. I hope to find a suitable sugar daddy to help me with my life and material. I am addicted to the experience and mature charm of the elderly.
About my Sugar Daddy – This is the first time I look for SD, so I hope that the size of you is not too large, I'm afraid that the size of the other side will hurt me, and I hope that the other side is gentle and patient with me.
– Comment from Club
This young lady is quite attractive. She is suitable for the sugar daddies who like student girls.
– Sugar Baby Fees
This Sugar Baby has 3 types of service fee (2 Test Dating, 1 Sugar Daddy – Sugar Baby Package) –
>> Test Dating
> Half-day Dating
You will meet the Sugar Baby for half day in her city.
8 Hours (daytime only): A$/€/$ 1,800
> Full-day Dating
You and the Sugar Baby will stay together for whole days (24 hours/day).
1 Day: A$/€/$ 2,240
2 Days: A$/€/$ 3,680
Add. Day: A$/€/$ 960
>> Sugar Daddy – Sugar Baby Package
> Sponsorship Package
You and her live separately, but meet once a week in her city.
Month: A$/€/$ 5,600 (full day x 4), A$/€/$ 4,600 (half day x 4), A$/€/$ 3,600 (4 hours x 4)