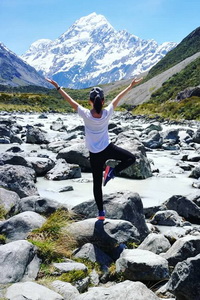 – Profile
This sugar baby is 28 years old, 1.60m, 47kg, an office lady in Sydney Australia.
She is pretty and honest.
This sugar baby is available worldwide.
Other Language: Chinese.
– Resume
My name is Vanesse, 28 years old. I am a Chinese born in Malaysia, I can speak fluent English, Mandarin and Cantonese. I spent a few years studying in London for my Psychology degree. During semester break, I enjoyed travelling around Europe and got to learn more about the people and culture. I am currently staying in Sydney and working a full-time job in the city. I would like to pursue my study further for a Master degree. I like singing, dancing, cooking and watching movies during free time. I also hope to find a Sugar Daddy who can travel together and spend time with me. 
– Comment from Club
This young lady is capable in office and sexy in bedroom. She is suitable to be a long term Sugar baby.
– Sugar Baby Fees
This Sugar Baby has 5 types of service fee (2 Test Dating, 3 Sugar Daddy – Sugar Baby Packages) –
>> Test Dating
> Half-day Dating
You will meet the Sugar Baby for half day in her city.
Daytime (before 10pm) 8 Hours: A$/€/$ 1,800
Overnight 11 Hours: A$/€/$ 1,800
> Full-day Dating
You and the Sugar Baby will stay together for whole days (24 hours/day).
1 Day: A$/€/$ 2,300
2 Days: A$/€/$ 3,700
Add. Day: A$/€/$ 1,000
>> Sugar Daddy – Sugar Baby Package
> Sponsorship Package
You and her live separately, but meet once a week in her city.
Month: A$/€/$ 5,700 (full day x 4), A$/€/$ 4,700 (half day x 4), A$/€/$ 3,700 (4 hours x 4)
> Fostering Package
You live together with her like a couple, or travel together for holidays.
Week: A$/€/$ 6,000
Month: A$/€/$ 16,000
> Tuition & Home-stay Package
You makes an upfront payment of one semester's tuition for her and provides her accommodation. She will live with you for the semester. However, during this period, she can still go for the dating from SBC.
6 Months: A$ 25,000 (tuition) + A$800/week (pocket money)