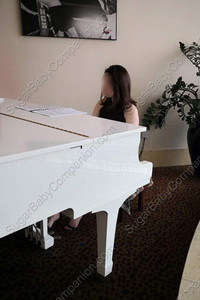 – Profile
This sugar baby is 24 years old, 1.60m, 50kg, a conservatory student in London UK.
She is beautiful and attractive.
This is one of our most beautiful ladies.
This sugar baby is available worldwide.
Other Language: Chinese.
(The girl has already received 2 shots of the vaccine.)

– Resume
I am an art student studying piano, and I can play the piano to relieve your boredom. Because I am going to study for a master's degree at the King of London, the consumption and tuition fees in London are too high, so I want my sugar dad to support my tuition and living expenses. I can accept long-term care and short-term care. I'm generous, cute, laughing, chatting, a little shy, smart and not annoying. thanks.
– Sugar Baby Fees
This Sugar Baby has 4 types of service fee (1 Test Dating, 3 Sugar Daddy – Sugar Baby Packages) –
>> Test Dating
> Full-day Dating
You and the Sugar Baby will stay together for whole days (24 hours/day).
1 Day: A$/€/$ 2,240
2 Days: A$/€/$ 3,440
Add. Day: A$/€/$ 960
>> Sugar Daddy – Sugar Baby Package
> Sponsorship Package
You and her live separately, but meet once a week in her city.
Month: A$/€/$ 5,200 (full day x 4), A$/€/$ 4,000 (half day x 4)
> Fostering Package
You live together with her like a couple, or travel together for holidays.
Week: A$/€/$ 6,000
Month: A$/€/$ 16,000
6 Months: A$/€/$ 48,000
> Tuition & Home-stay Package
You makes an upfront payment of one semester's tuition for her and provides her accommodation. She will live with you for the semester. However, during this period, she can still go for the dating from SBC.
12 Months: € 35,000 (tuition) + € 1,200/week (pocket money)
Or 6 Months:  € 18,000 (tuition) + € 1,200/week (pocket money)