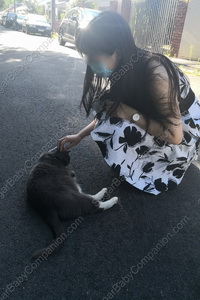 – Profile
This sugar baby is 20 years old, 1.65m, 50kg, a student in Melbourne Australia.
She is beautiful and active.
This is one of our most beautiful ladies.
This sugar baby is available worldwide.
Other Language: Chinese.

– Resume
I'm a relaxed, fun-loving, 20 years old Science student. As a hobby, I enjoy music, play the violin, sing in amateur choir, and I have attainted the China's highest certificate for amateur piano. Like most Chinese kids I focused on college entrance exams, so I would need some practice to get back to my best, but I would love to perform for you.
Although the marks of my science subject are way better at the moment, I enjoy reading and I am a fairly good writer in my mother language. I obtained a honour average mark in uni, so yes, I am practically a nerd: introverted, regularly visits the school library, always curious, and good at following instructions.
Growing up, my father is the main bread-winner of our family, who was always busy working and seldom home. I've also got a half-brother who is six years older who I always look up to. Both men always seemed so impressive and powerful as I was growing up, that made a big impression on me as my body matured. My kinks formed around these strong male images during puberty as I explored my body and developed my interests, leading to a naturally submissive nature who really enjoys a strong daddy that takes control.
Nothing compares to having a daddy to rely on, especially when I am all alone in this foreign country.
So~ Dear sir, I'm good company to be with, a good listener, talk to me you will find out! I'm looking for a generous Sugar Daddy to sponsor my honours degree and living costs, as I try to save my parents some pension.
Take me home and let's have fun together!
– Comment from Club
This young lady is very attractive.
– Sugar Baby Fees
This Sugar Baby has 5 types of service fee (2 Test Dating, 3 Sugar Daddy – Sugar Baby Packages) –
>> Test Dating
> Half-day Dating
You will meet the Sugar Baby for half day in her city.
Daytime (before 10pm) 8 Hours: A$/€/$ 1,800
Overnight 11 Hours: A$/€/$ 1,800
> Full-day Dating
You and the Sugar Baby will stay together for whole days (24 hours/day).
1 Day: A$/€/$ 2,200
2 Days: A$/€/$ 3,440
Add. Day: A$/€/$ 960
>> Sugar Daddy – Sugar Baby Package
> Sponsorship Package
You and her live separately, but meet once a week in her city.
Month: A$/€/$ 5,360 (full day x 4), A$/€/$ 4,560 (half day x 4), A$/€/$ 3,760 (4 hours x 4)
> Fostering Package
You live together with her like a couple, or travel together for holidays.
Week: A$/€/$ 6,880
Month: A$/€/$ 19,200
> Tuition & Home-stay Package
You makes an upfront payment of one semester's tuition for her and provides her accommodation. She will live with you for the semester. However, during this period, she can still go for the dating from SBC.
6 Months: A$ 20,000 (tuition) + A$800/week (pocket money)