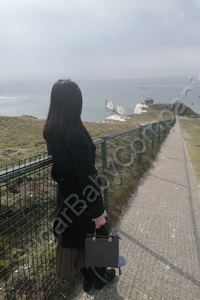 This Sugar Baby (Lover & Companion) is 25 years old, 1.71m, 59kg, a master degree student in Liverpool UK.
This lady is pretty and attentive.
She is available in UK.
Other Language: Chinese.
>> Resume
Hello~ I am a student here and I am from China. I just finished my postgraduate studies in September last year, and now I want to continue my PhD study. My study aims to identify virulence factors of salmonella enteritidis, which is a pathogen causes gastrointestinal diseases in human. If you are interested we can chat more when we meet.
My parents are just from ordinary laboring class, so they can't continue to support my doctoral studies. That's why I came here to seek for help who can provide me with living expenses so that I can continue my studies. My life is simple and I don't like luxury, only £1500 a month will be enough for me.
I like fitness, yoga, travel, reading, cooking and watching movies in my spare time. I like the quiet time when two people are together, and do all the things we love to do.
I like simple and sincere feelings and I believe company is the longest confession of love. I had a boyfriend before who broke up because of distance. If possible, I hope to find a long-term stable relationship, even marriage.
>> Fees
This Sugar Baby has 6 types of fees (3 Short Term Meetings, 3 Long Term Arrangements).
> Short Term Meeting
Half-day Meeting
You will meet this lady for half day in her city.
(Mon-Fri, 6:00-11:00pm) 5 Hours: A$/€/$ 800 (Lover), A$/€/$ 600 (Companion)
(Weekends, before 11:00pm) 8 Hours: A$/€/$ 934 (Lover), A$/€/$ 700 (Companion)
.
Full-day Meeting
You and this lady will stay together for whole days (24 hours/day).
1 Day: A$/€/$ 1,334 (Lover), A$/€/$ 700 (Companion)
Add. Day: A$/€/$ 1,066 (Lover), A$/€/$ 800 (Companion)
> Long Term Arrangement
Sponsorship Arrangement
You and this lady live separately, but meet 2 days a week, totaling 8 days a month, in her city.
Month: A$/€/$ 7,333 (Lover), A$/€/$ 5,500 (Companion)
.
Fostering Arrangement
You live together with this lady like a couple, or travel together for holidays.
Month: A$/€/$ 13,334 (Lover), A$/€/$ 10,000 (Companion)
6 Months: A$/€/$ 66,666 (Lover), A$/€/$ 5,000 (Companion)
Year: A$/€/$ 120,000 (Lover), A$/€/$ 90,000 (Companion)